As of today you may notice a slight change to the way that we look.
We've evolved the Bloomsbury Institute brand, creating a new logo and refreshing the colours that we use.
Why the change?
In recent months there's been some exciting developments that need to be reflected in the way we present ourselves to the world:
We have a new form of words to express our purpose: 'Breaking down barriers together' – which is reflected in an enhanced course offer and even better student experience.
We've launched a range of new and improved programmes with Wrexham Glyndŵr University, and all of our degrees are now professionally accredited with a strong practical and vocational focus, helping prepare our students for their future careers.
Our work in the community has expanded – Bloomsbury Radio now has a full schedule and a team of volunteers, and the recently launched Bloomsbury Law Clinic is busy providing free legal advice to residents in the borough of Camden and beyond.
We've branched out internationally, offering students from South Africa to South America the opportunity to study with us.
We have also just opened a dedicated office in India – more information about this very soon!
Introducing our new logo
The new logo is simple yet sleek, with a line motif replacing the petals that represented Bloomsbury Institute's values and its students' journeys. This is supported by a new colour palette which is designed to reflect our vibrant and dynamic community.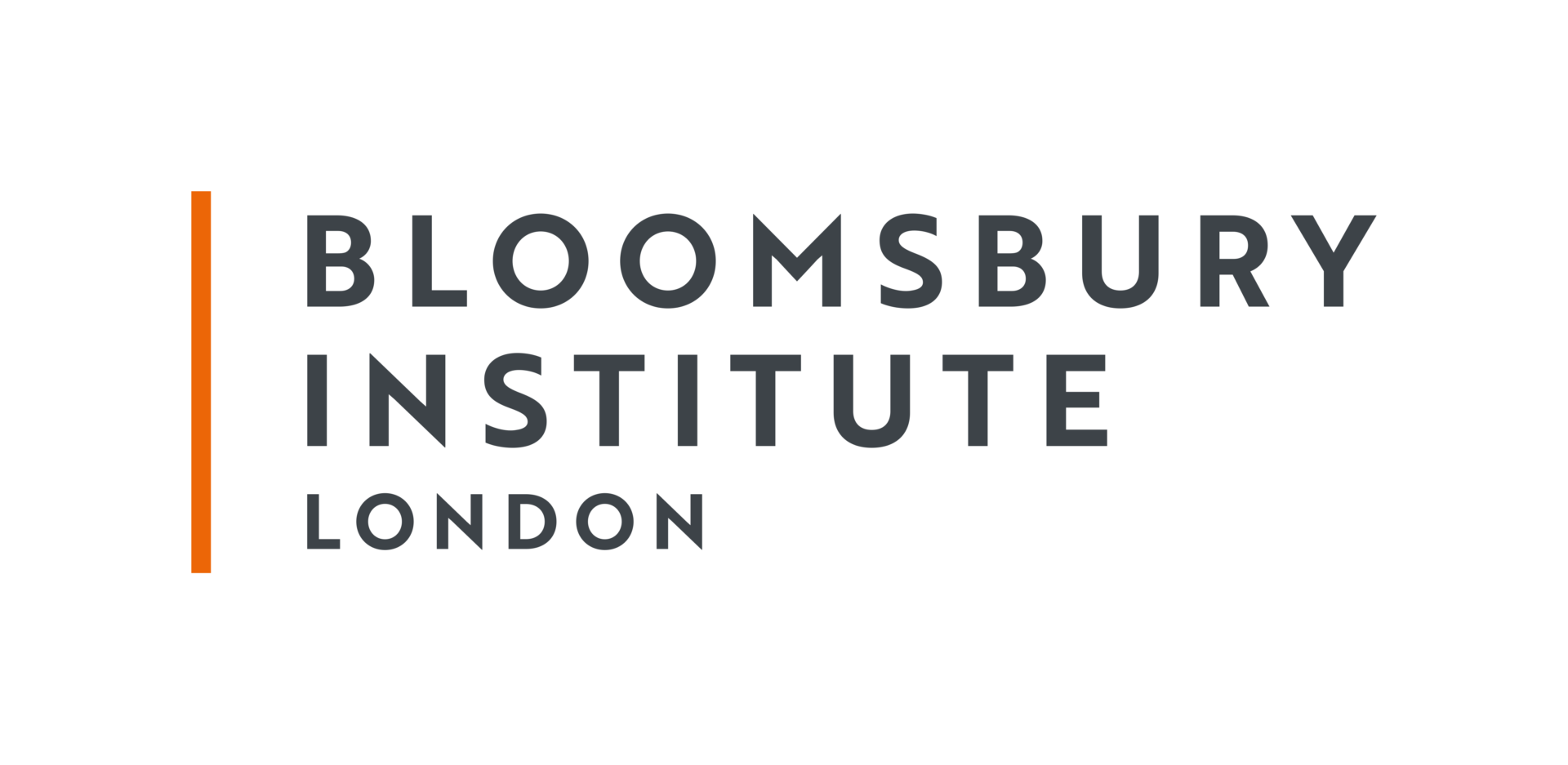 You'll be seeing more of the new brand on our website and social media, as well at the events we'll be running and taking part in throughout the coming months.
Thank you to everyone involved in getting us to this point – we hope you like it!