Accommodation
Bloomsbury Institute offers the chance to study in central London, one of the most exciting cities in the world. There's so much to do here, the capital is host to 1000s of iconic attractions, secret gardens, museums, art, markets, shows, clubs, bars, and fantastic food.
Accommodation is in demand in London so we encourage students to begin their search on application. Remember, our campus is at the heart of Central London and is very well connected, so you might find it easier to find a place to live a little further out.
We know finding the right home for you isn't always easy. For help and support finding accommodation during your studies, please contact international@bil.ac.uk. Your Student Guild can also advise you on housing and you can find other support services here.
We work with some trusted accommodation providers who are experts in providing specialist student accommodation. Below are some of our trusted partners and common accommodation providers.
---
International Students House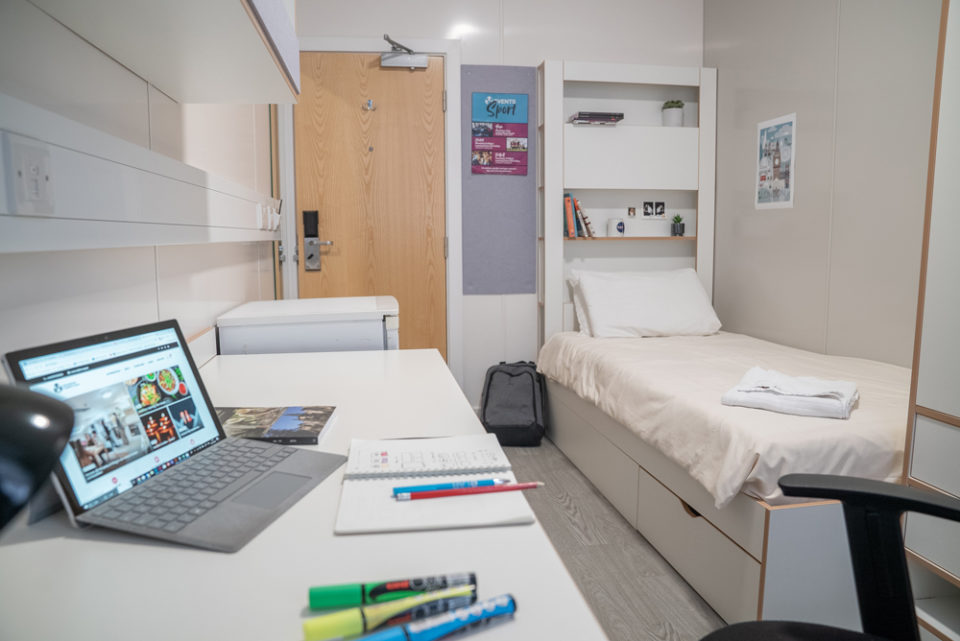 Located next door to the campus, International Students House (ISH) is a residential, social, and cultural hub providing student accommodation for both international and British students living in Central London. ISH provides a safe, central home-from-home and hosts activities and events including trips, music, and sports which is great for meeting other students.
Costs

Address

Map

From £171.01 per week per person
229 Great Portland Street
Fitzrovia
London
W1W 5PN
---
The Stay Club
The Stay Club is student accommodation with a difference. The Stay Club operates two residences in Camden and Kentish Town. Both sites welcome a global community of students to purpose-built properties that are conveniently located with direct links to our Bloomsbury campus.
Costs

Address

Map

From £303 per student per week, a 3% discount is available for Bloomsbury students.
65-69 Holmes Road
Kentish Town
London
NW5 3AN
34 Chalk Farm Road
Chalk Farm
London
NW1 8AH
---
Goodenough College
Goodenough College is an award-winning accommodation provider offering a range of options from single rooms with shared facilities to three-bedroom flats. The College is a postgraduate community which is based in central London with excellent facilities – including libraries, study spaces and access to private gardens.
The environment provides an excellent place to live and learn. Students benefit from a vibrant events and activities programme, and superb dining facilities to encourage them to meet, eat together and form firm friendships.
Costs

Address

Map

From £214.25 per week per person
Mecklenburgh Square
Bloomsbury
London
WC1N 2AB
---
Private accommodation
The following organisations all provide short and long-term student accommodation in London:
If you are searching for a new home and prefer to rent a flat or lodgings in the private sector, then these popular letting agents operate across London and can help get you started:
Homestay accommodation
Many International Students find Homestay accommodation to be an excellent option for finding their feet in London. Homestay accommodation is provided by host families who are matched by agencies that are accredited by the British Council and experienced in matching students with the right hosts. It is easy to book homestay accommodation from overseas and at short notice. Homestay accommodation also offers you the opportunity to experience
---
Tools
The London Rents Map and How to Rent guide can help you to select an area of London to focus your search on and understand the London rental market.
London Rents Map
Created by the Greater London Authority (GLA), the London Rents Map allows you to search the average rent in the monthly private sector by postcode, location, and property type. Remember, our campus is not located in the most affordable part of town, but we do have very good connections to the rest of the city.
How to Rent guide
The UK Government has provided a guide for people who are renting either directly from a landlord or through a letting agency.