Thursday 24th August 2023
Bloomsbury Radio's 'The Business Show' has officially moved to Spotify!
Led by Arif Zaman, a Senior Lecturer at Bloomsbury Institute, 'The Business Show' features in-depth conversations with industry leaders and experts whilst keeping us informed on global business and enterprise trends.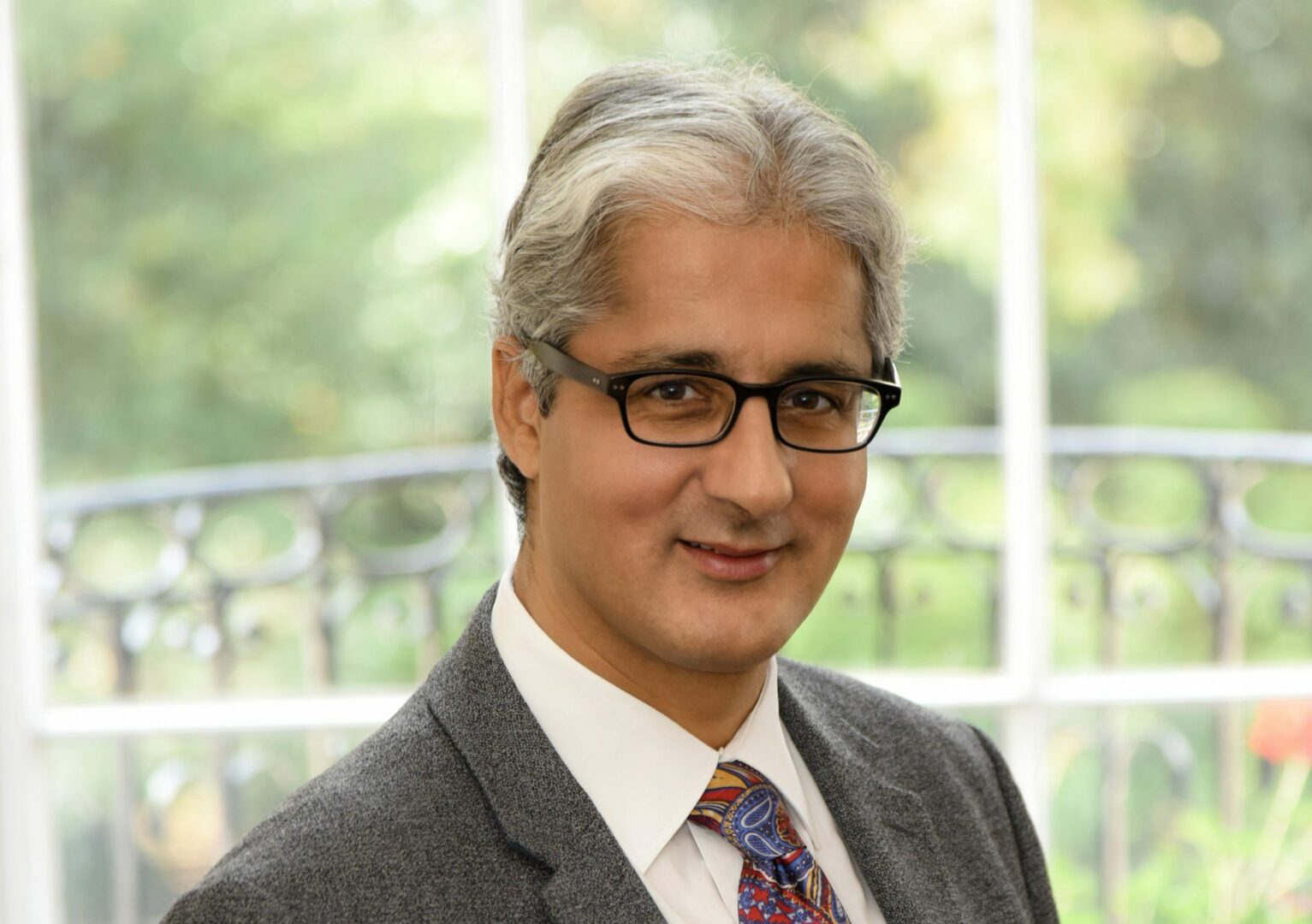 By moving to Spotify, we are not only taking advantage of the digital landscape as it continues to evolve, but also providing an opportunity to reach a wider audience and enhance the overall listening experience.
Whilst 'The Business Show' will still be airing live on Bloomsbury Radio every Monday at 8pm, moving to an additional platform represents an exciting opportunity for growth, increased exposure, and enhanced accessibility.
We are thrilled to have Jodie Eastwood, CEO of Knowledge Quarter (a Bloomsbury Institute partner) and Dr Grace Mackintosh Sim from the Royal Veterinary College, join us on this week's debut show.
During the show, Jodie talks about the latest developments in the Knowledge Quarter (KQ) – specifically the KQ2050 Strategy 2023 and the Bloomsbury Green Corridor – a project that was launched at a Camden Council event on 2 June and was attended by Bloomsbury Institute.
Grace joined later in the show, where she discussed the importance of the Royal Veterinary College (RVC), and its connection to KQ over the years. RVC offers a range of undergraduate, postgraduate, and continuing education programs for aspiring veterinarians and researchers. Throughout the episode, Grace shared background on Animal Aspirations – a program established by the RVC Widening Participation team, designed to engage students from diverse backgrounds.
Below are some useful links that expand on the discussion around the RVC during this episode:
· We have campuses in Camden (Royal College Street) and Potters Bar, as well as our Teaching Farm, Boltons Park Farm.
· UK and International students not only study Veterinary Medicine, we also have a range of leading Biosciences and Vet Nursing degrees
· The Gateway course is a year zero for under-represented students, with equivalent of 3Cs at A Level entry requirements. We are proud that it is the longest running course of its kind, having provided an access route for nearly 20 years
· Increasing perceptions of diversity within veterinary subjects is important. RVC students have developed Animal Aspirations, an outreach programme aimed at encouraging young people to pursue their dream jobs in animal sciences.
· You can visit the RVC to find out more; we run Open House visit days, Summer schools, and we will soon be bringing back our popular Night at the Vet College lates event in Camden (November). You can visit our farm on Open Farm Sunday at Boltons Park Farm in June.
· Follow our social media to hear the latest news and opportunities. You can also sign up for RVCforMe for application information, or our Junior Vet Club is for 7-12 year olds.
Stay tuned for upcoming episodes of 'The Business Show' where Arif continues to delve into the experience and expertise of his special guests. Whether you are a seasoned entrepreneur or just starting your business journey, the insights shared on this show will be of benefit to you!